The rain shadow is a wonderful place for a beach walk, a bike ride, a sea kayak, or a south facing deck. But where to go when the sun sets?  Where to mingle or get a great meal in Sequim?
Thankfully, Sequim is lucky to have new restaurant that has made the above, often vexing questions, a little easier to answer!
Blondies Plate has wonderful food. The menu includes a wide selection of starters, salads, smaller bites, and full meals. The skilled Chef makes excellent use of local vegetables, meat, and fish. For example, the beet salads are very tasty and sometimes the Chef makes wonderful smaller pasta dishes topped with either local vegetables or wild mushrooms. Check out this amazing Porcini Mushroom Bow Tie Pasta dish that was served this fall.
Entrees span wonderfully prepared plates of pork, duck, or local fish….two fine examples of which are shown below. (fresh wild Steelhead, no farmed fish here!)
But it is not just about the food…Blondies has a wonderfully inviting atmosphere. The restaurant has a great little bar area where an eclectic mix of locals and visitors gather to sip a cocktail or swill a draft micro-brew. The mix of people I've run into at the bar span many ages and nationalities. In just the last several months I've run into Spaniards, South Africans, French, and Native Americans. People of all ages frequent Blondies bar; and it seems to hold particular appeal to the 30 something crowd as well as local professionals and retirees. Blondies hosts a variety of special events, from football parties, Halloween parties, trivia nights, etc. AND, there is a HAPPY HOUR.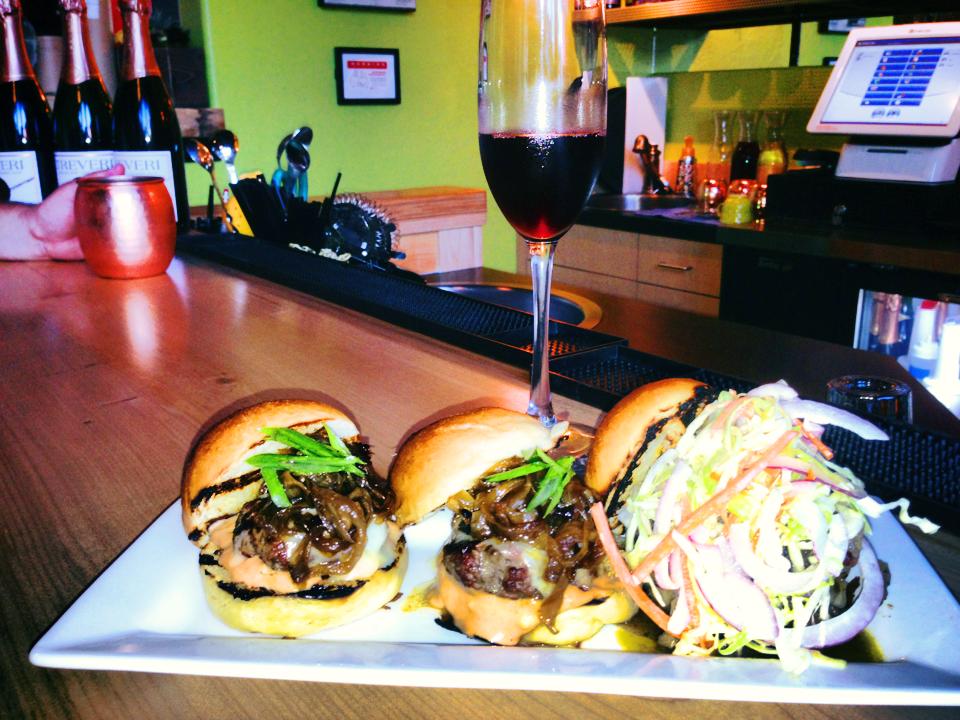 Blondies is easy to find. In fact, it is right in the middle of Sequim, set just one block from the main intersection of Sequim Avenue and Washington Street. Heading West on Washington Street, just take a left on 2nd Avenue and look for a very cool remodeled older building…open daily from 4-9 PM. Check it out; they also have a very active Facebook page with over 600 fans, and great reviews on Yelp.

Blondies is one of several business leading something of a "Rain Shadow Renaissance", some of which which we will be writing about shortly. If you are a local to the rain shadow, I encourage to support this, and other innovative local business.
We are lucky to have them here!